Contact us to learn more about our organization!​
Póngase en contacto con nosotros hoy mismo para informarse más sobre nuestra organización.
"*" indicates required fields
Spanish 4 Life
– a partner for life with GeoVeterinary International Inc.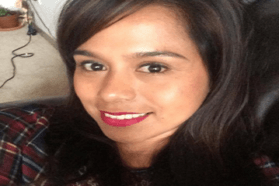 Spanish 4 Life offers a new concept in Spanish education; properly paced lessons, fundamental linguistic materials and communicative strategies that focus on the needs of every student so that they can enjoy the pleasure of learning Spanish at their own pace.
After years of witnessing how many students struggle to learn Spanish in traditional formats, Mariella Neyra-Brown has developed a program that helps students to learn Spanish naturally at their own pace and with their own specific needs in mind.
Mariella has been working with Dr. Joe Zulty (a.k.a. José Carlos) for quite some time. He has witnessed firsthand his progress which allowed him to enjoy different trips to Central America, South America and Spain. He, in fact, is a living example of what you can achieve when you learn Spanish through Spanish 4 life. You will enjoy learning a new language and immerse yourself into a new culture, a rich and intense culture that receives you with its arms wide open.
Through a simple and logical 4-step program, students of Spanish 4 Life develop their own Spanish voice from day 1. The progressive exposure to different grammar structures and customized vocabulary both help the students to speak more eloquently and naturally.
Spanish 4 Life takes your experience of learning very seriously because Spanish 4 Life wants you to succeed, but also to make sure all your lessons are interesting, fun and very enjoyable. You will find your lessons at Spanish 4 Life different from those you have had before because you decide the pace of your learning in addition to the flexibility of where you can take your classes since they are set up through video feed. Although this methodology may seem strange at first, you will soon become used to it and learn at your own pace.
In your classes with Mariella she will plan your lessons carefully, thinking about your specific needs. She somehow will keep things simple: All Spanish structures have a simple way to be explained. Her goal is to help you see them as they are, structures, so you can use them and feel confident with them.
Furthermore, besides offering quality Spanish tutoring, Spanish 4 Life also offers translations services.
If you want to learn more about this program please go to www.spanish4life.net for more information.
Also, if you are interested in learning about what people are saying about this program please visit our facebook page Spanish 4 Life.
At GeoVeterinary International, Inc. we are working to help improve the well-being of an animal throughout the streets and pueblos of the world, but we need your generosity. Please join us in our cause and donate now.
En GeoVeterinary International, Inc. estamos trabajando para mejorar el bienestar de los animales callejeros y de diferentes pueblos, pero necesitamos de su generosidad. ¡Por favor únase a nuestra causa y done ahora! ¡Recuerde que cada granito de arena cuenta!